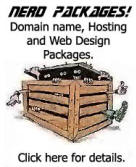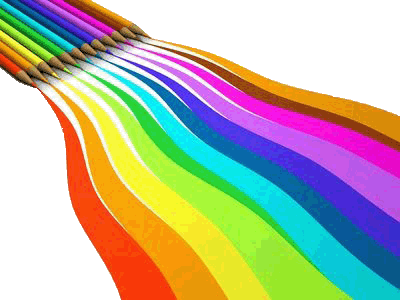 Website Design
Webnerds can create the website to complement your business. We can use your branding, logo, colours, design ideas; or our creative design team can produce a website for you based on sound design and marketing principles to maximise the impact for your business. Submission to Google and other appropriate search engines is also included in our service.
Choosing a website that is right for your business requires careful consideration. This section is designed to show you the different kinds of websites we build and to help you make the right choice about the functionality you need from your website.

Website types:

Have a look at our Portfolio for examples of the different website types, or e-mail us with any design enquiry.


Also known as: Non-updatable websites, Basic HTML sites, Splash-page sites, brochure sites.

A static site is simply a website that performs no programmed tasks; it acts simply as an online brochure. The content can only be updated by a web designer and its main purpose is as a research and reference tool for customers to find out a little more about your business.

When should I consider using a static site?
If you are a small business that provides a limited range of products or services
If you don't need to update your website very often
Advantages
A static website is an affordable way to get your business online. We design each site individually and get your approval on the design so you know in advance what your site will look like.

Also known as: Content Management Systems (CMS).

Dynamic websites are content management systems. Information on the page, such as text, images, hyperlinks, banner ads, etc. can be changed by the administrator at any time, without the need for web programming knowledge.
Administrators have full control of the contents on the website through a personal panel, inaccessible to the site's viewers. This gives the administrator the power to completely manage the website.
Dynamic websites also make it possible for viewers to interact with the website, if a client wishes it. These can include web forums, comments sections, and feedback submissions.


Also known as: Online Shops, Shopping Carts.
E-commerce websites are based around transactions. Through shopping-cart software, you can sell virtually anything at your online storefront. They provide the ability for users to browse, order, and purchase items offered on the website, using credit and debit cards, electronic checks, and other methods of online payments.

E-commerce websites help business owners stay on top of the latest trends in business technology by providing their customers all the products they have to offer, even products that might not be possible to sell offline.

Selling your product online, instead of in a storefront eliminates the cost of renting a storefront, electricity bills, insurance, and other utilities. By producing to meet orders, instead of guessing how much stock you need on hand, you can drastically reduce the amount of inventory you need to keep, and a website is not limited by geographic location – you can sell anywhere in the world.
Furthermore, you can get feedback on products instantly as well as let customers know about special offers and promotions.

We provide shopping-cart services and easy navigation so that customers feel comfortable when deciding to buy something, whether they purchase right away or need more information before they commit to the transaction. Much like a traditional point of sale, customers will revisit those sites that provide a good experience.